Stand Out Custom Logo Design in
Fort Worth for Small Businesses and Starters.
Transforming the vision into a digital format with our unique and memorable high resolution Custom Logo design in Fort Worth, TX.
Custom Logo Design With Best Possible Options for Satisfaction.
5 unique initial logo concepts based on vision within couple of hours. Many more revisions on the selected concepts for complete satisfcation. No Deposit in advance. Logos with Vector file for full ownership.
In Fort Worth, we always start the logo design process by Conceptualize of information based on your vision. It starts with the sketch of the logo to transform vision into life, through our professional experience.  Adobe Illustrator and Adobe Photoshop are used to design the high-resolution logo concepts. The logo designed process ideally conveys your message. Logo Design Fort Worth team is specialized in custom design for establishing your brand and identity. Every finalized logo comes in different formats JPG, PNG -Transparent, VECTOR -AI, EPS, PSD format. Our designed logos are fit for yours all marketing needs including Business Cards, T-shirts, Banner, Website, Flyer, Banner or any printing materials with this logo.
Custom Logo Design in Fort Worth, TX WITHIN TODAY WITH ALL FILES AI, EPS, JPG, PNG, PDF FOR Business card, flyer, broshure, sign, t-shirt, postcard. single logo for multiple purpose with unlimited revisions. no advance payment.
How Vision

Comes into Reality.
Sample Works of our Logo Designers…..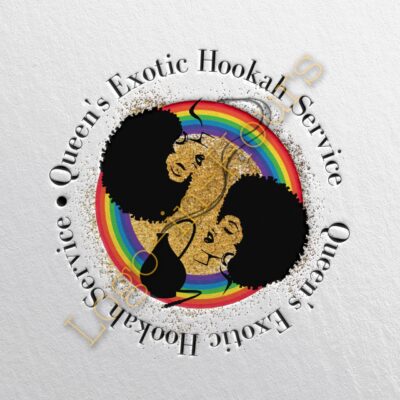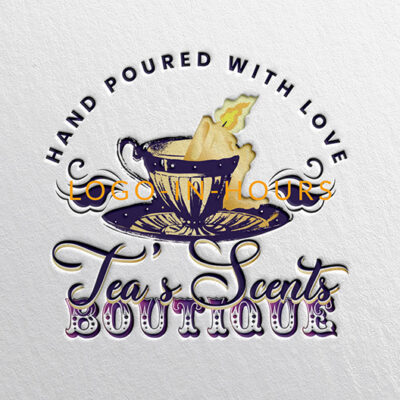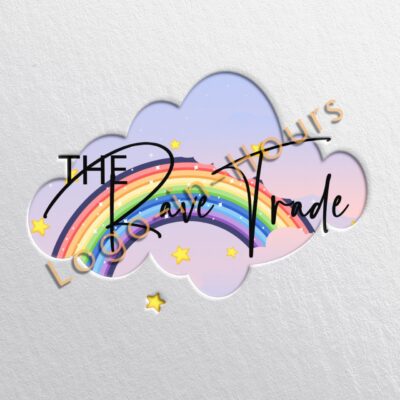 Logo Design Fort Worth, TX for Serving

All Purposes of Your Marketing Needs!
What's Included in the Delivered Files


P
assion for creativity and our exceptional Custom Logo Designs at Flat Rate in Fort Worth, TX.
Logo Design Fort Worth designs logos for multiple purposes. JPG, PNG used in Business Card, Website, Flyers, etc. Printing materials like T-Shirt, Banner, etc these require AI files. Logo-in-Hours ensures all files are included at the final delivery by email. We are located at 4500 Mercantile Plaza, Suite 300Fort Worth, TX 76137 and  giving service to all our clients in online to minimise time, troubles and expenses for any custom made logo.
Multiple file formats delivered. Including vectors & more.
Business Need Custom Logo for Branding in Fort Worth.
A custom logo conveys a feeling of integrity and trust related to brand and identity. And everyone wants to associate themselves with companies that give out a professional look.
Moreover, people are not aware of the effects custom logos have on the minds of people. Have you ever thought why you're always ready to quickly distinguish a business by taking a look at its logo? A powerful logo design sends the ideal message to your purchasers and affects their shopping decisions extensively. Hence drawing attention towards your company. This too is one of the important reasons why businesses need custom logos in Fort Worth.
Also, memorable logo designs turn into a helpful apparatus for business owners for driving the clients. As most people tend to forget names, business logos are the stamp of what organizations are about and how they are perceived. In simple words, want a brand identity? A logo design identifies your company giving your business the credibility you want it to be getting. Logo Design Fort Worth team is always concerned for memorable logo design. Most people have heard of the term colour psychology, which lets us know colours affect our behaviours as well as our emotions. If you don't think about colours and their importance in your logos, you will inconvenience turning into an expert logo creator.
It is important to separate you from your competitors. Logo Design Forthforth, TX team have all heard how significant of a role do first impressions play and an all-around planned organization's logo gives a positive initial introduction in Fort Worth. So, let's emphasize the importance of custom logos.
As you are already aware of the "logo" fact, the most confusing thing which comes to your mind is "Which company should you choose to make your brand perceptible?" So, here we are!
01. Share your logo vision, whatever coming at your mind, how you want to see your logo. Any dream for the logo or concept or any image to transform.
02. We sketch logo concept based on shared information, business name, vision etc.
03. Concepts ar provided for your comments and feedback to edit, until logo finalised.
Logo Design Fort Worth team always provide Creative and inventive graphics that are nothing but a reflection of your marketing spirit.
Uniqueness for every specific Logo design.
Experienced designers with brilliant arts and a commitment towards your work
So, what are you waiting for?
No matter how small or big your business is, the thing which almost everyone looks for these days Is professionalism. So, what does a custom logo has to do with professionalism?
Moreover, using colors in an appropriate and planned manner, picking fonts carefully, choosing the company's name as the main feature of the logo, making it scalable and most importantly including elements in the logo such as symbols and images. These play a vital part in getting your message around visually.
Colour Selection for Custom Logo is the priory for Fort Worth logo designer for any custom logo design..
Logos impeccably represent your business in Forthworth alongside with creating a brand mark. Using colours in an appropriate and planned manner plays a vital part in getting your message around visually. Picking the correct colours can feature your business' qualities and assist you withdrawing in the correct clients. Furthermore, as you may figure, an inappropriate blend can have the opposite impact. Logo design phoenix team is available always for any consultation.
Moving towards effective use of colours, brands such as Gucci and Adidas use the colour black. Adidas makes use of a simple logo representing boldness and power whereas Gucci's logo represents elegance. KFC and CNN make use of the colour red representing hunger, health and excitement. Nickelodeon is a fun channel for kids and hence it is bound to make use of a logo that gives of playful vibes. It makes use of the colour orange with a funky font representing something artistic, energetic and playful rightly blending in with the company. The list goes on and on.
Perfect logo for Business by Professional Logo Designers in Fort Worth, TX.
Planning a logo for your company can be a test. It to be very much planned out. The main factor which should make your logo perfect is the uniqueness. Make use of unique concepts while designing your logo allowing it to be easily recognized, be able to stand out and be associated with your business. This helps to differentiate your company from its competitors. Moreover, it should be kept simple as well and be easily recognizable by even a little child.
Although every logo is special and unique, the sizes where you spare and offer them are most certainly not and Logo Design Fort Worth team is here to assist you in the event of any confusion. Can resize Incredible logos, and immediately deliver across several distinct contexts. Having diverse logo variations for your business is essential, as it permits you to easily accommodate your logo into each application that you need it.
Freequently Asked Questions
Logo Types & nature
To start things off, a logo represents your business in Fort Worth, TX. A logo can be represented as the essence of an organization. Regularly, it's the first thing that a potential client will see. A logo is considerably more than only a picture. It is a state of acknowledgment for customers and a significant establishment for the marking of your business company. However, an all-around planned logo is a simple method to pass on to potential clients in Phoenix that your business is proficient, dependable, and gives quality products or administrations.
LOGO VISION
Logo Vision: A logo can be shown as the essence of an organization whether it is in Phoenix or at any other place. Regularly, it's the first thing that a potential client will see. Many people out there are struggling to design a logo that accurately reflects their brand. You should always think to yourself as to what should go into your logo to make it effective, unique, memorable and easier to reproduce. Vision is a big part of all this. Without vision, you would end up making a bad logo, making it harder for the company to attract new customers. Analysing your brand's personality, your goals, market research, consider several different logos and then sketching them out. These are the important aspects of developing a logo vision.
Resolution of LOGO
A logo massively affects the impression of your company in Phoenix, so it's critical to keep it looking fresh. When you leave on your marking venture, you might be pondering, "What size should my logo be? Hence it is important that when planning custom logos, you ought to be very much aware of what logo resolution and size you ought to utilize. The standard size of a logo relies upon the platform you're transferring it to. For instance, a YouTube profile photograph is 800 pixels x 800 pixels, though a logo for a site or email signature generally has a maximum size of 100 pixels. Having simple and easy to-resize PNG and vector files will assist you with adjusting your logo appropriately. To guarantee that your logo works whatever the medium may be, the logo size guidelines list is always available on the internet.
A personalized visual identity that will make your brand stand out from the competition.
Why you should choose us for designing your business logo? Well, have you ever considered upon planning a logo? Before getting into the specifications of picking and creating a logo plan for your brand or business, which among others will be utilized for your business site or corporate blog, it's essential to specify that there is no right or wrong in logo designs. With regards to organization logos, you become prominent and be easily recognizable by even a little child or you acknowledge the way that your business logo isn't that important and might fall into obscurity. We're well aware of the fact that logos are one of the most important assets when it comes to a brand and we try our best in providing you with a logo that becomes part of a brand recognition drive.
Our expertise helps us choose the right logo designs for you, hence not making any unnecessary logo designs and keeping things simple and stylish.
Logo Design Fort Worth team always make a good visual representation for your company's logo which creates a visual impression in people's minds adding to branding potential. Planning a logo for your company can be a test. It must mirror the personality of your business or brand and ought to be very much planned out. Another factor which should make you trust us is the uniqueness. We make use of unique concepts while designing your logo allowing it to be easily recognized, be able to stand out and be associated with your business. As long as you trust us, we'll be making your logo unique and recognizable. This helps to differentiate your company from its competitors. Hence by following these steps, our company can ensure the best custom logos for you, drawing attention towards your business and giving your rivals a tough competition.